Our world is slowly transitioning into a carbon footprint-free world with green energy. Solar energy is one such sustainable energy source and is a great way to start your clean energy journey. Which is why, SouthWest Sun Solar is here to help! We offer the highest quality of solar panel installation service with the help of our best-in-industry expert team. Here's more of what our solar installation services include!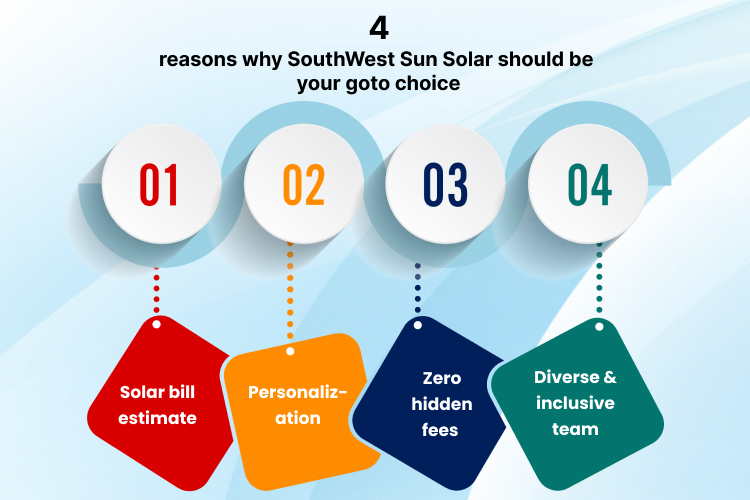 4 reasons why SouthWest Sun Solar should be your go-to choice!
There might be many reasons to be skeptical about getting your solar energy system set up. To help resolve a few of these doubts, we have created a solar estimate generator. All you have to do is enter a few details about your current energy bill, location and we can tell how much solar panel energy system can help you save comparatively. Besides this, we also provide an estimate and recommendation of the solar system you would need, all for free!
Every home is unique. We understand that, which is why we treat each installation with meticulous care so you can get the best. We start out be conducting an inspection of your home. Once we inspect what your home is like, we will provide the best-case scenario for solar panel installation. After your confirmation, our expert team will install solar panels in your home in no time.
We believe transparency is the key to customer satisfaction. Throughout our service, we offer full transparency and zero hidden fees, so you can see where each and every hard-earned penny of yours goes. Because of such policies, as of today, we have installed over 10,000 solar energy systems across California. Contact us to make your home a solar home as well.
The United States of America is a diverse country with people who come from various unique ethnic backgrounds. To reach every consumer who wants to go solar, we have a diverse team that speaks various native languages, so there is no language barrier. To know more about our team, check out our blog on "5 ways you can benefit from diversity & inclusivity at SouthWest Sun Solar."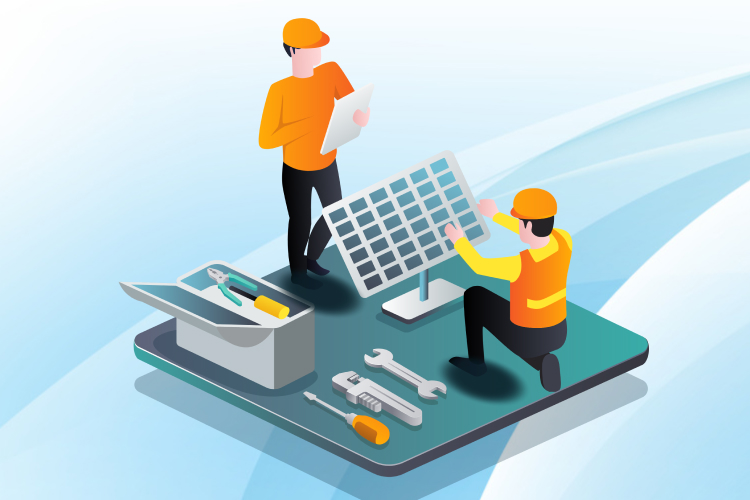 We believe success comes through work, ethics and customer satisfaction. This is why, at SouthWest Sun Solar, we have an incredible team that is diverse, inclusive, and smart to offer our consumers the best possible solution. If you want to know more about our solar installation services, visit our website or give us a call at (714) 582-3909 to get instant assistance with your solar energy journey!